Here I go...So, it's not as spectacular as some people's. Yet, I am also not a psycho who likes to kill and torture her Sims. I save that for fanfic.



SG-1 (Jack, Daniel, Sam and Teal'c--with hair) are here and getting settled into their temporary home. Why they are all living in the same house together is beyond me. Rumor has it that since SG-1 has a tendacy to die often, forcing them into one home will cut on SGC living expenses.




So what do our intrepid heroes do as soon as they get into the house? The run to the bathroom and oogle the wall and/or Sam.




After they decide the bathroom rocks, they decide to check out the rest of the house. Or...not.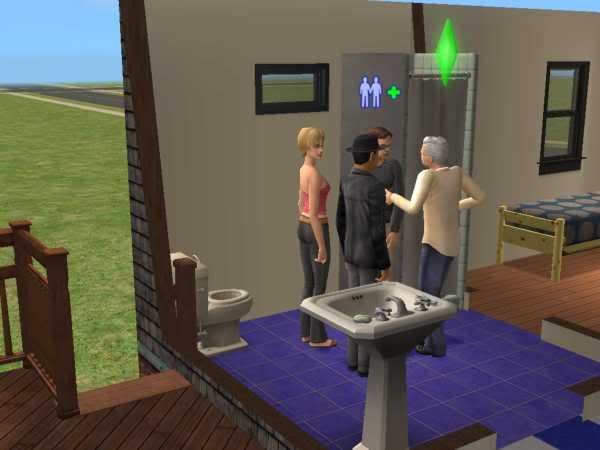 Seems like the bathroom is the place to be. Sam and Daniel immeditaely hit it off with some chat (kissing? hmmm), while Jack and Teal'c have discovered a common hobby: they like to play hand games.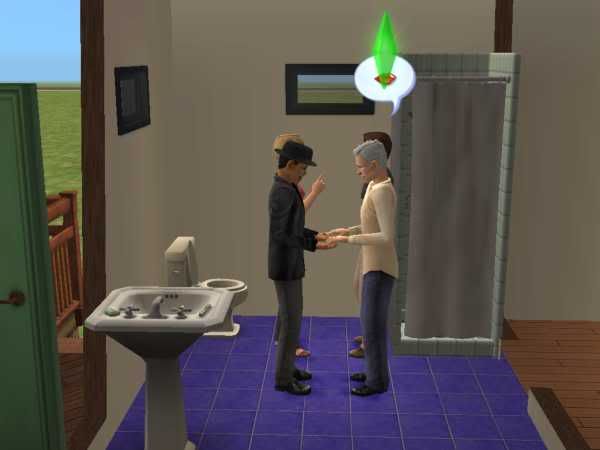 Time to look at the rest of the house? Nah, more bathroom fun.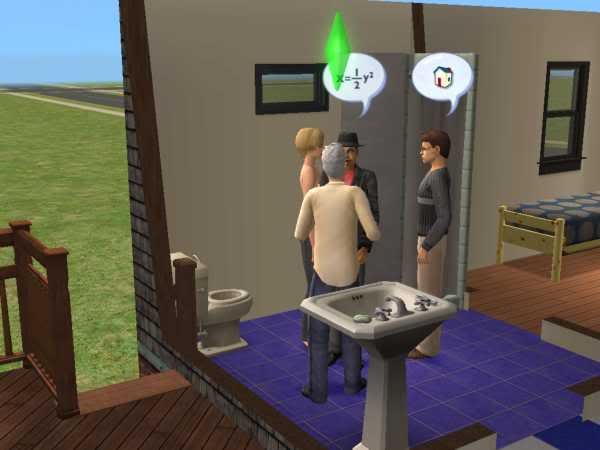 Daniel seems oblivious to the fact Teal'c is talking about him to Jack and Sam.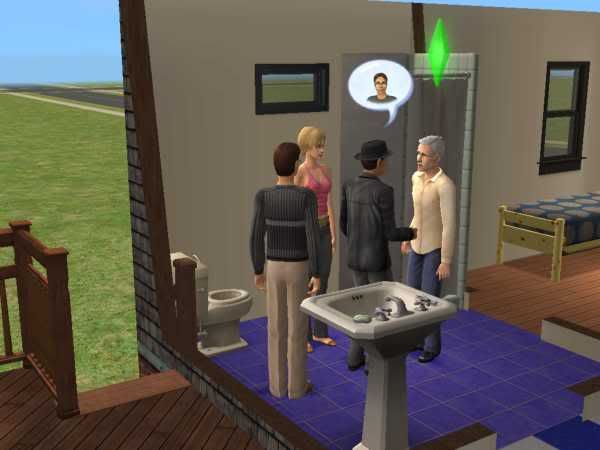 Ironically, it's the boys' shoe fettish that drives Sam away.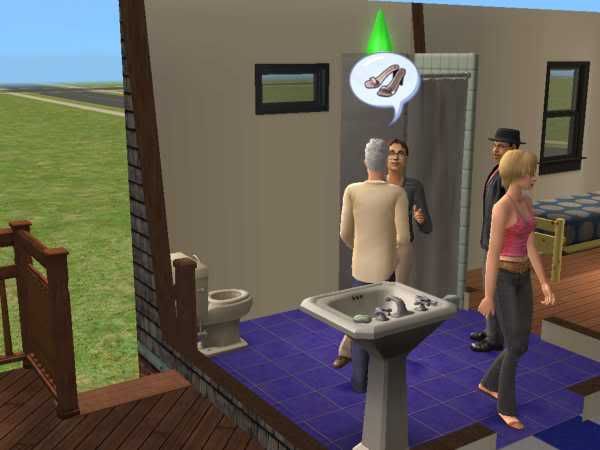 However, once Sam leaves, Jack and Daniel get into a heated conversation about oil. Teal'c wonders if he should have just stayed on Chulak instead.




Sam, on the other hand, has found that trying to destroy Jack's toy car is much more fun.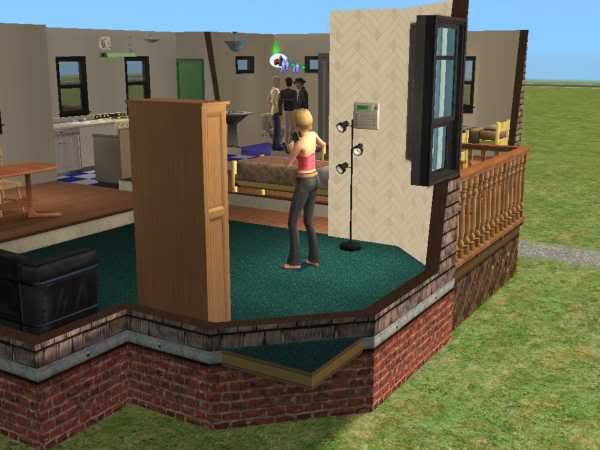 Back in the bathroom...Jack and Teal'c stare on as Daniel has issues with the bathroom floor. Maybe he inherited a little bit of that good old Nick flair?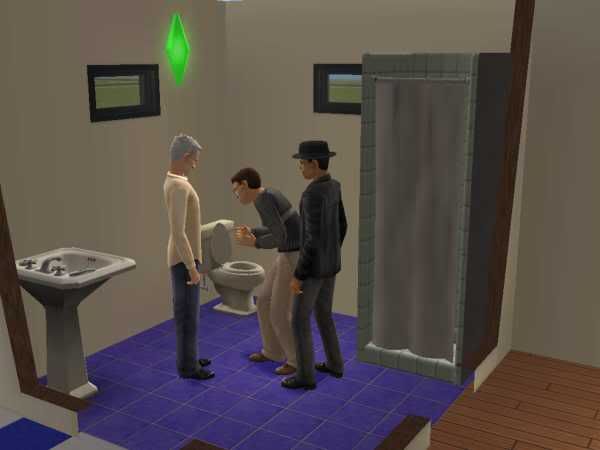 Finally, all four discover the living room has a purpose. They throw a little party and have some pizza. No one seems to notice that Daniel has taken to eating and conversing to the wall in the corner...He's really still heated up about oil.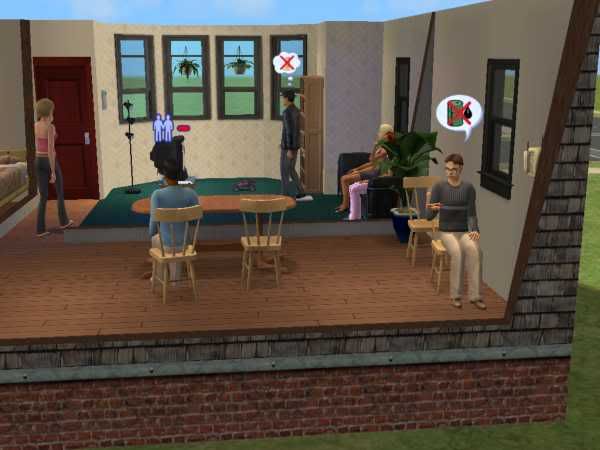 Everyone's done eating, and now it's time to relax. Daniel, having finished an enlighting conversation with the kitchen/dining room, picks up a book while Jack and Teal'c do what great manly warriors do...play hand games.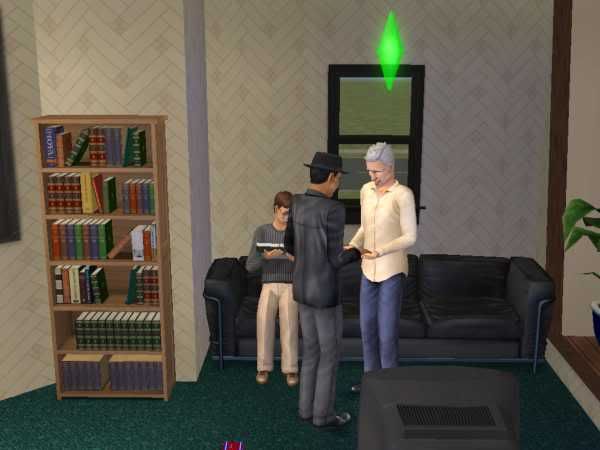 Or play fight. (At least that is a little more, ahem, yeah.) Meanwhile, Daniel also tries to crash Jack's toy car after having been interrupted with Jack and Teal'c's hand games.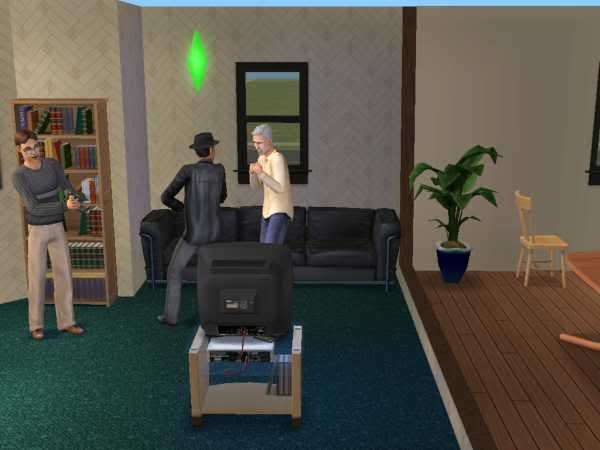 After Jack and Teal'c leave to play more hand games together, Sam and Daniel have a chat and discover they both love food but can't cook. This is cause for much merriment.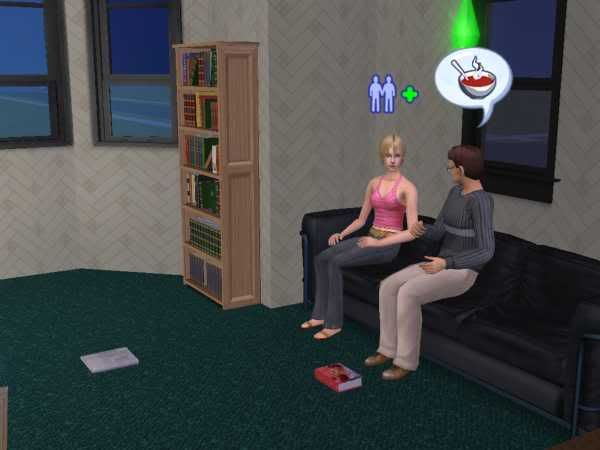 Sam and Daniel try anyway. Oops.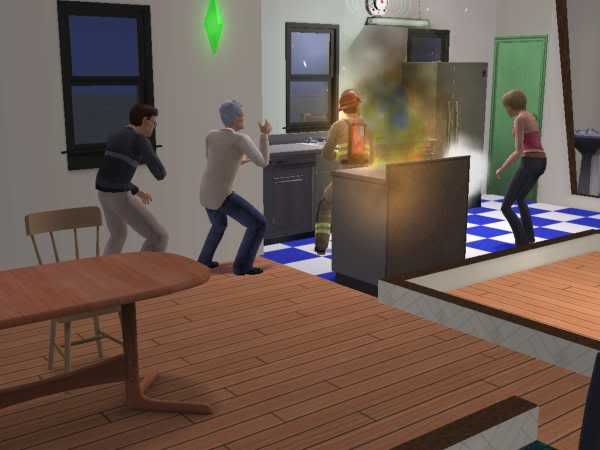 Teal'c has high tailed it out of there (smart man) and Sam ran away to her room. The fireman tells them what he thinks. Fire reminds Jack of Daniel, who apparently has some strong feelings of his own about the subject.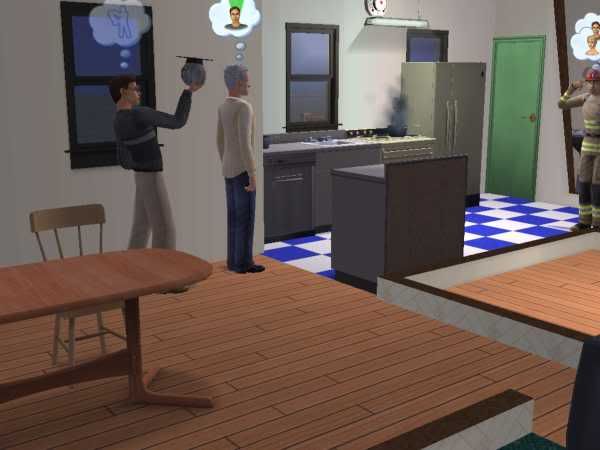 The stress of fire has taken its toll and Jack starts to sob to Daniel. Daniel, though, has flipped his lid. He really loved that kitchen. Guess it's time to call for Doctor MacKenzie.