I created a
Dean/Jo Friending Meme
and then decided, you know what? I'm just making this a Dean/Jo weekend instead.
*listens to the collective gasps of horror, especially by my fellow GEN folk*
I pride myself on being a gengal. I love my gen, and Sam and Dean are the heart and soul of Supernatural. I love all the complex gen relationships, the family relationships, and don't think the show is suited for too much romance.
That said, I decided that I can love and adore my gen stuff to my heart's content, but just because I'm gen doesn't mean I can't get into something else. So that's it. Dean/Jo weekend because I've started to really like them. :)
Click on the graphic below to play in the Dean/Jo CommentFic Meme over at the Dean/Jo comm where it's being hosted :)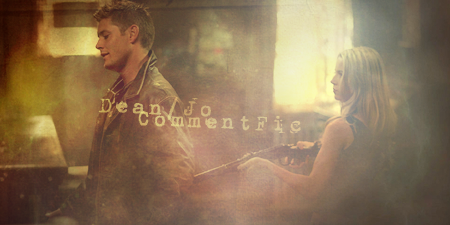 Current Mood:
jubilant